NEWS
2023.01.15
Winter activity in Hakkenzan Winery
We have a lot of fun even in winter season in Hakkenzan Winery land.  You are available some of winter activities such as;
1.  Sori (snow sled or Bobsleigh for kids) course in front of restaurant for free charge. H4m and L20m, easy and fun.  You can use simple  Bobsleigh boad for free.
2. Kamakura (snow dome) for kids resting and take photo in front of restaurant, also free charge.
3.  Snow banana boat go around mountain side and vineyard, 800 yen (include tax) per person. Slow driving and safe. If you pay for food or shopping, one person will be free per every 1000 yen payment. Max 4 parson at 1 drive.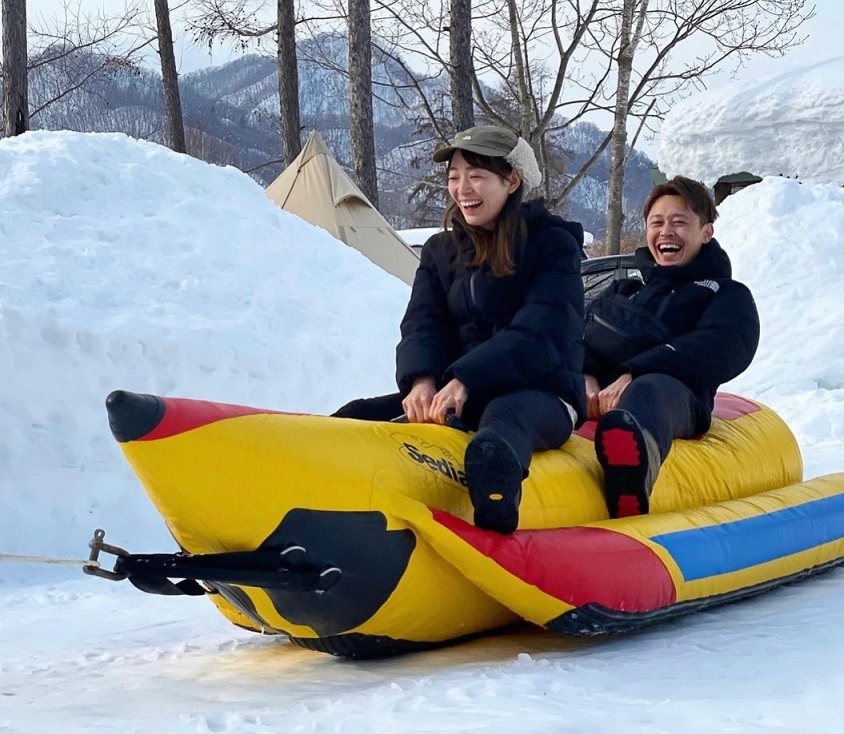 Hakkenzan Kitchen & Marche facility is available every day, Mon. to Sun.
At restaurant, from Mon.to Thu.,  served pizza menu mainly.   Fri. to Sun. served full restaurant menu.  The shopping booth is available every day.  Open 10:00-1700.
In snow season Takibi (bon fire) camp field is also open every day until end of March.
After snow melting season, it will open again for Spring camp season.
Tent and camping gears are available as rental at the reception. Optionally you can refresh in Tent sauna beside of the camp field.
Let's come and enjoy snow season of Sapporo city!
If you have any inquiry and reservation, please do not hesitate to send your email to 8wbiz@hakkenzanwine.com.
Hakkenzan winery: 194-1, Toyama, Minami-ku Sapporo, Hokkaido, 061-2275
42°57'51"N, 141°14'09"E